Widget Options
Widget Options plugin

The main plugin settings are found on the Widget Options page, in the WP admin panel › Settings menu.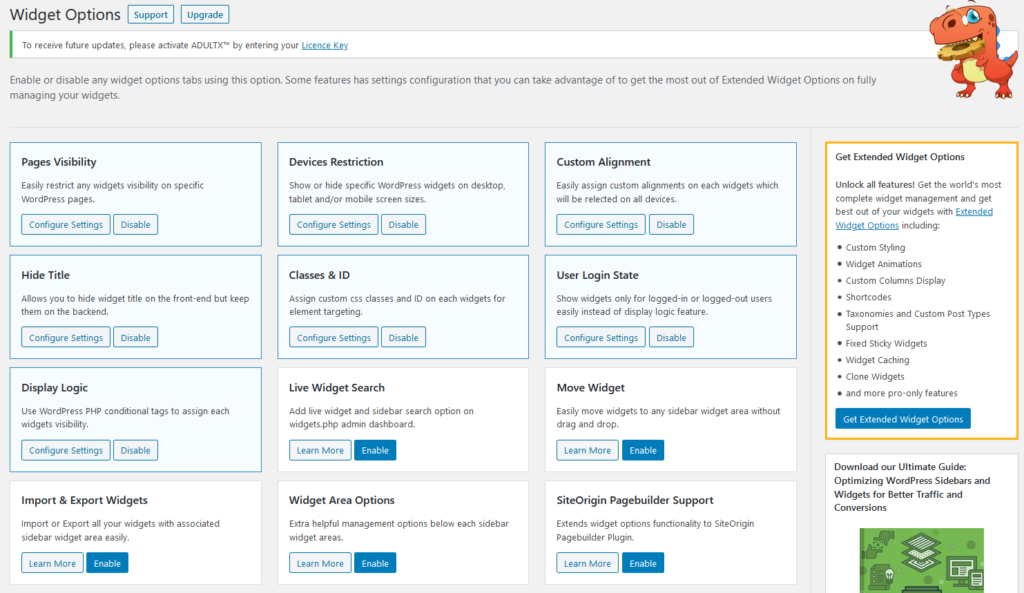 Widgets
To manage any widget, please go to the WP Admin panel › Appearance › Widgets section.
Here you will find multiple options from the Widget Options plugin to conditionally hide/show individual widgets.