Bunny Storage (downloads)
The Bunny Storage module allows for downloadable files to be delivered in a secure way for both WooCommerce products and for downloads added to posts with the 'Download Monitor' plugin.
Enable File Protection with a single-click and easily set the URL expiration time on the settings page. The files will be protected and reliably delivered through Bunny's fast worldwide network.
Learn more about Bunny Storage at bunny.net
The Bunny Storage module can be enabled by adding your API key in the Bunny API section in the WP Admin panel › Settings › AX-Media panel.
Once the account API key has been added, it's possible to open the Bunny Storage tab to connect to a storage zone. On this page you will find all settings for the Bunny Storage module.
If File Protection is enabled, the download URL will be signed with a unique token and will only be valid for the set expiration time. Without a valid token, the files in the storage zone will be inaccessible.
The file protection option will apply the token settings automatically on your pull zone, so there is no need to configure this in the Bunny control panel. Make sure to select the right storage and pull zone to apply these settings to.

Downloadable product setup
To add a download file to a product, click the Bunny Storage button in the product edit screen.

Upload a new file or select an already uploaded file from the media library. The download can be added to the product by clicking the 'Add selected file' button.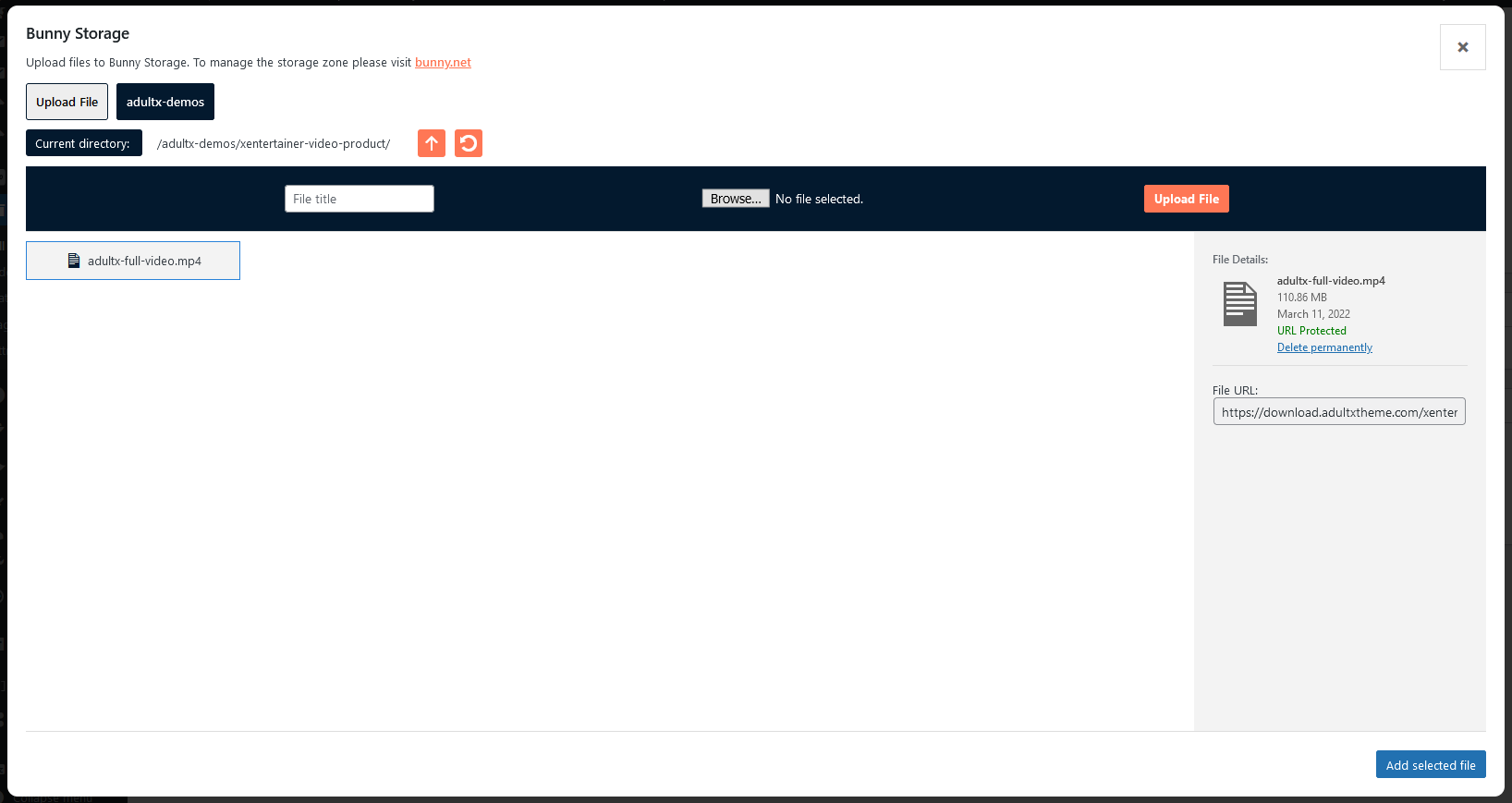 The user will be able to purchase the product in the shop.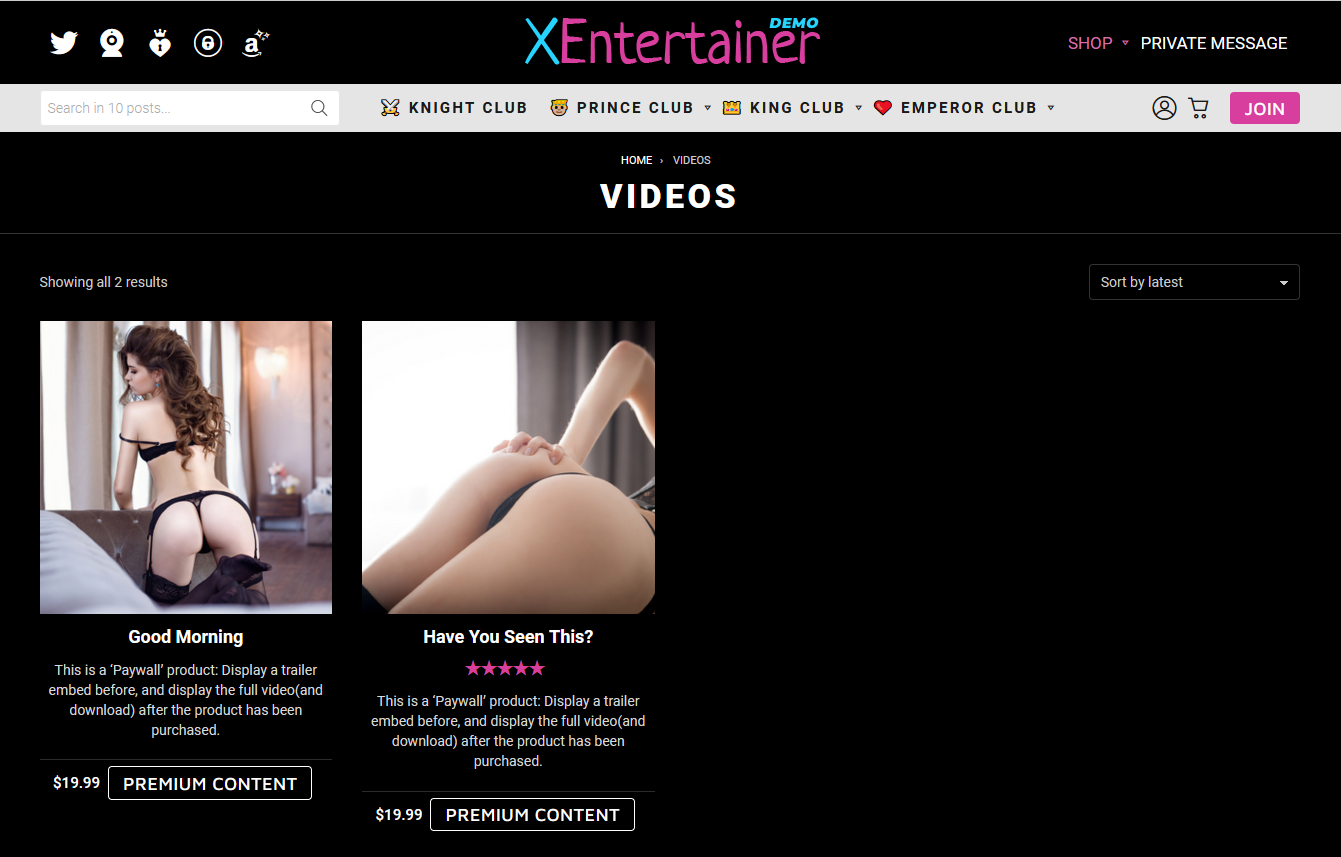 Once the product has been purchased, the file can be downloaded from the Account page and the order e-mail.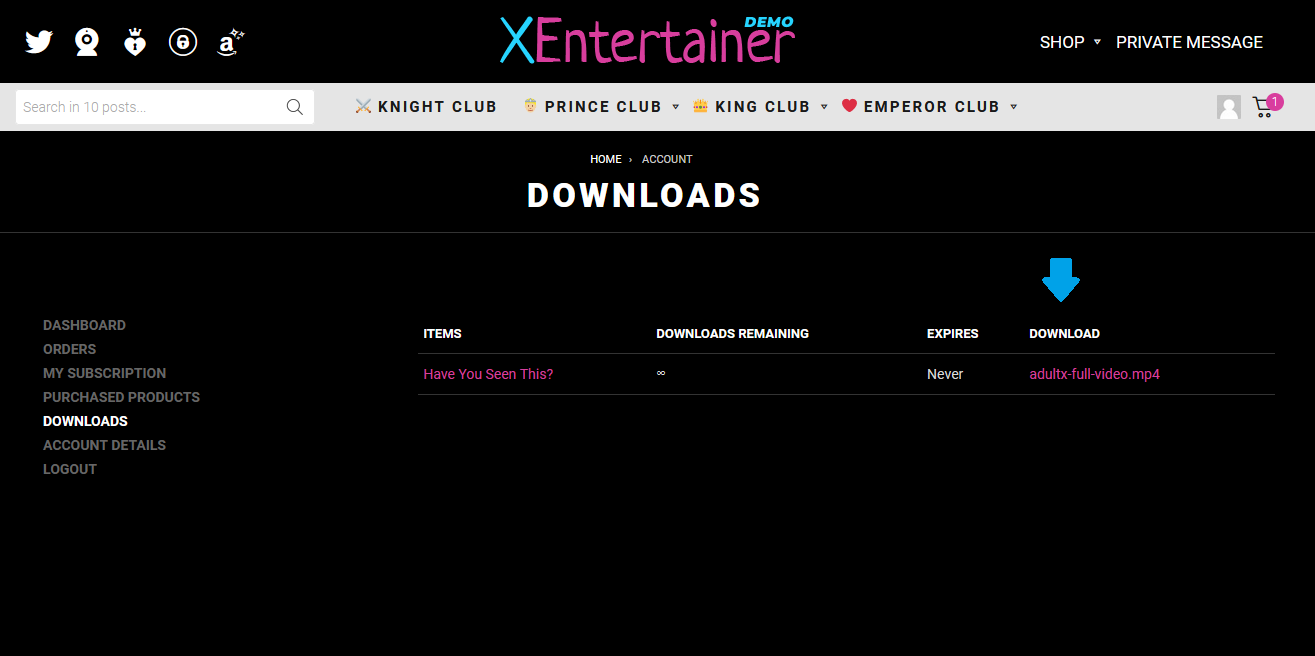 Download Monitor
To add downloads to member restricted posts, it is required to install the Download Monitor plugin:
The main setting to configure is the template. Settings like redirection are not relevant for the Bunny Storage integration.
The default template can be set from the WP Admin panel › Download Monitor › Settings page.

When adding a new download in the Download Monitor plugin, a meta box will appear where the downloadable file(s) can be added.

As long as Bunny Storage is set up, you will see the button appear and any file inserted through this modal will be protected.

Please beware that other method of added the download will not protect the files.
To add a download to a post, simply click the 'Insert Download' button, select the downloadable file and a shortcode will be added to the post content.
The download button should should appear on the front end:

Downloads via Download Monitor and Bunny Storage will only be available for users with an active membership.