Content Restriction
Membership Plans
Content can be restricted universally per membership plan, based on multiple post types and taxonomies.
Settings are found in the Membership Plans section in the WP admin panel › WooCommerce › Memberships panel.


Additionally content can also be restricted or disabled from restrictions individually from the Memberships section on individual posts and pages: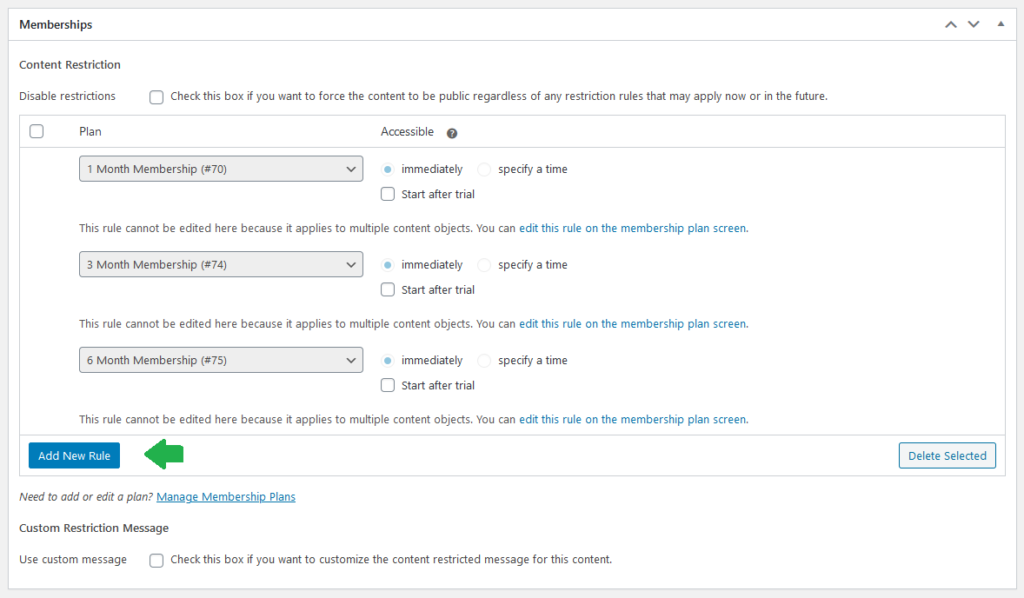 Content restriction mode
Settings are found in the Memberships section in the WP admin panel › WooCommerce › Settings panel.
It's possible to redirect non-members to a specific page like the signup page or hide the restricted content completely:


When using trailers the content restriction mode should be set to 'Hide content only'. This way visitors will be able to open the post to view the trailer video.

Hide Posts for members/non-members
Options to hide posts for members and/or non-members for different theme sections can be found in the theme Customizer. These options will hide posts completely, based on membership status.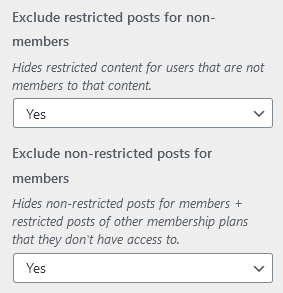 You can access the theme customizer by going to the WP Admin Panel › Appearance › Customize panel.