Paywall
The Paywall module allows you to create and sell products that give access to exclusive content after a user purchases the product.
General Settings
Settings are found under the Paywall tab in the WP admin panel › WooCommerce › Settings section.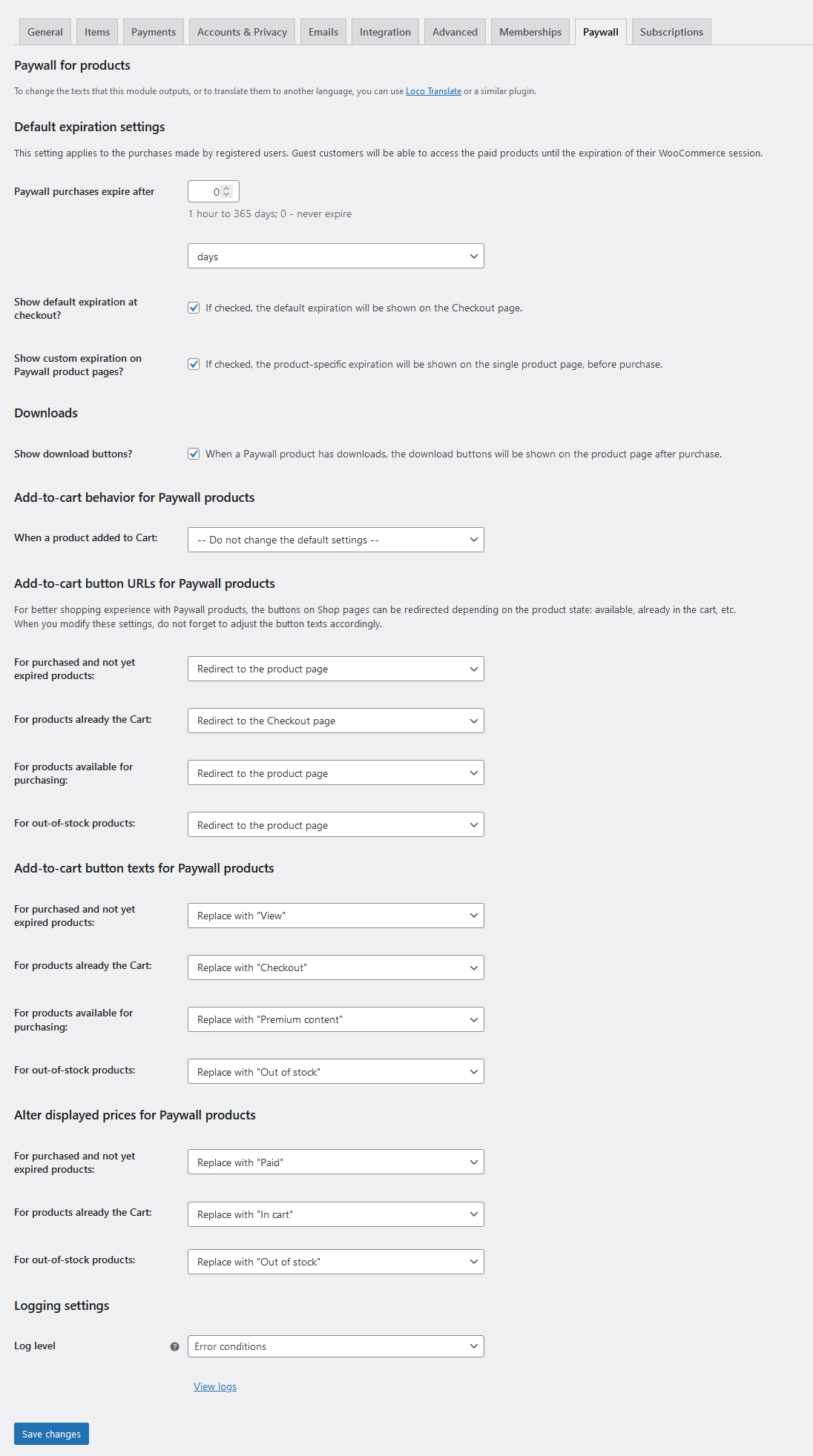 Product Setup
Each paywall product can have a trailer(visible media) and a full video(hidden media) added to it. The visible media will show for users who have not purchased the product, and only after purchasing will the user get access to the hidden media.
A new Paywall product can be created by clicking the Add New button in the WP admin panel › Products section.
The Paywall module is fully integrated with Bunny Stream.

Shop
Once a Paywall product has been created it will be visible in the shop.
Before purchasing the product: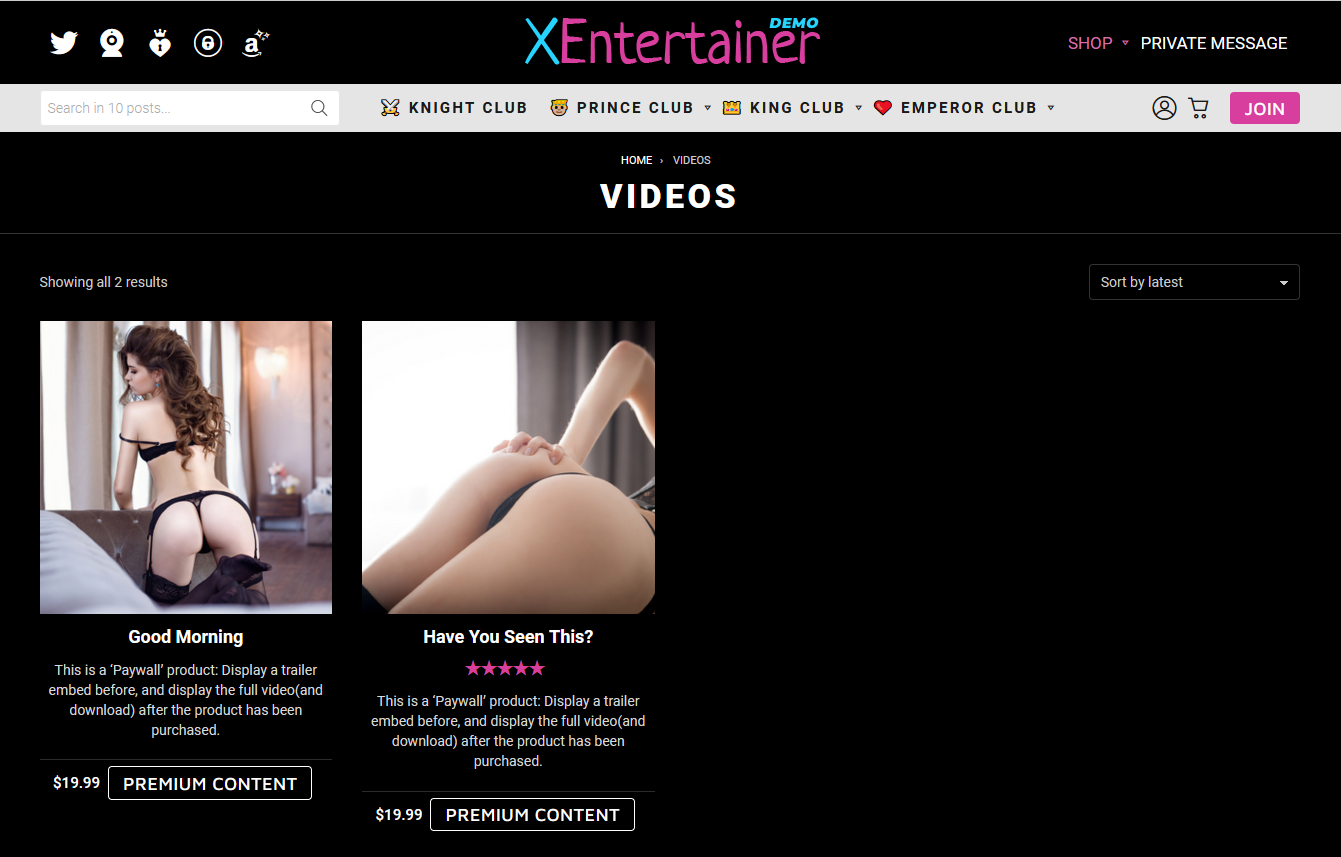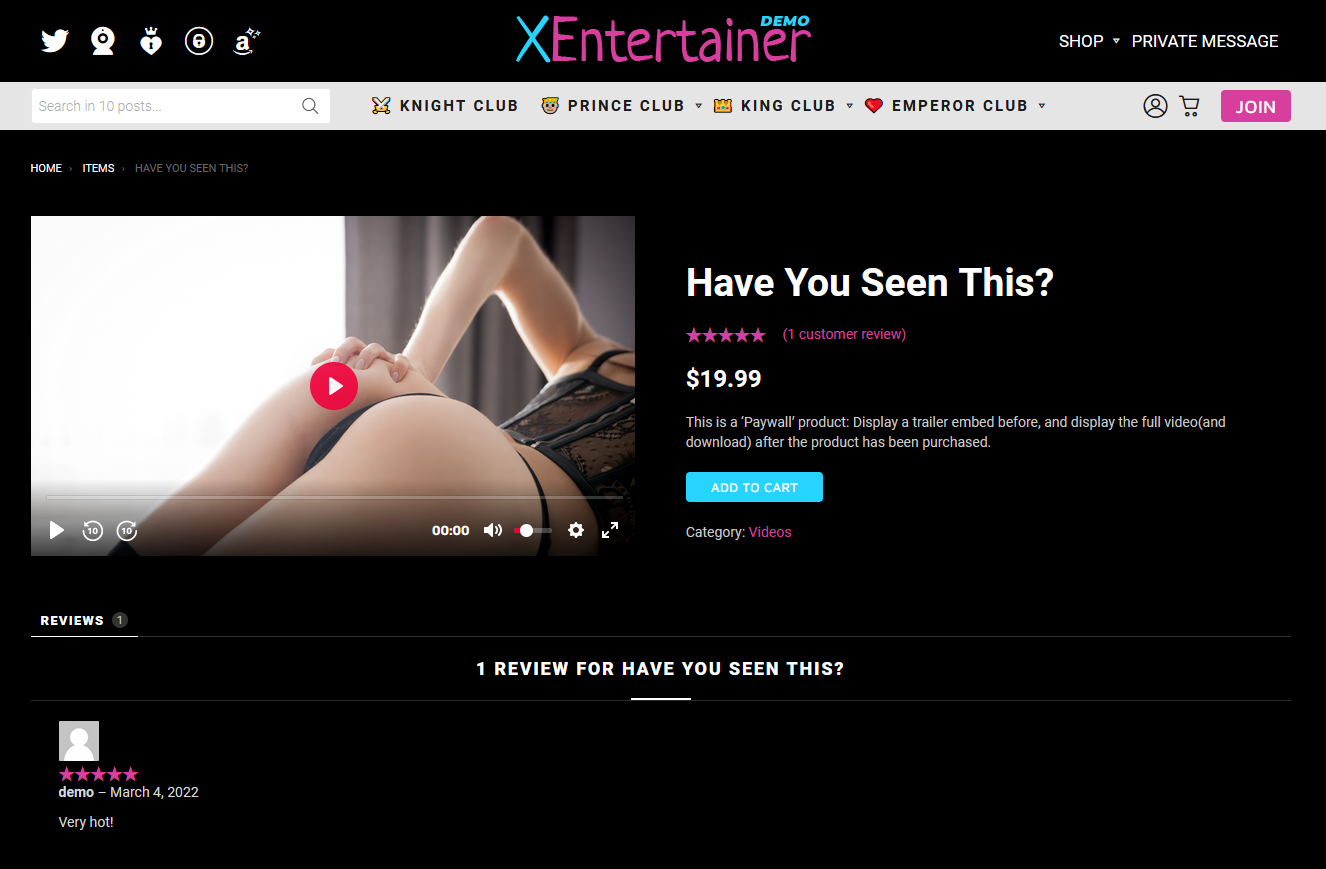 After purchasing the product: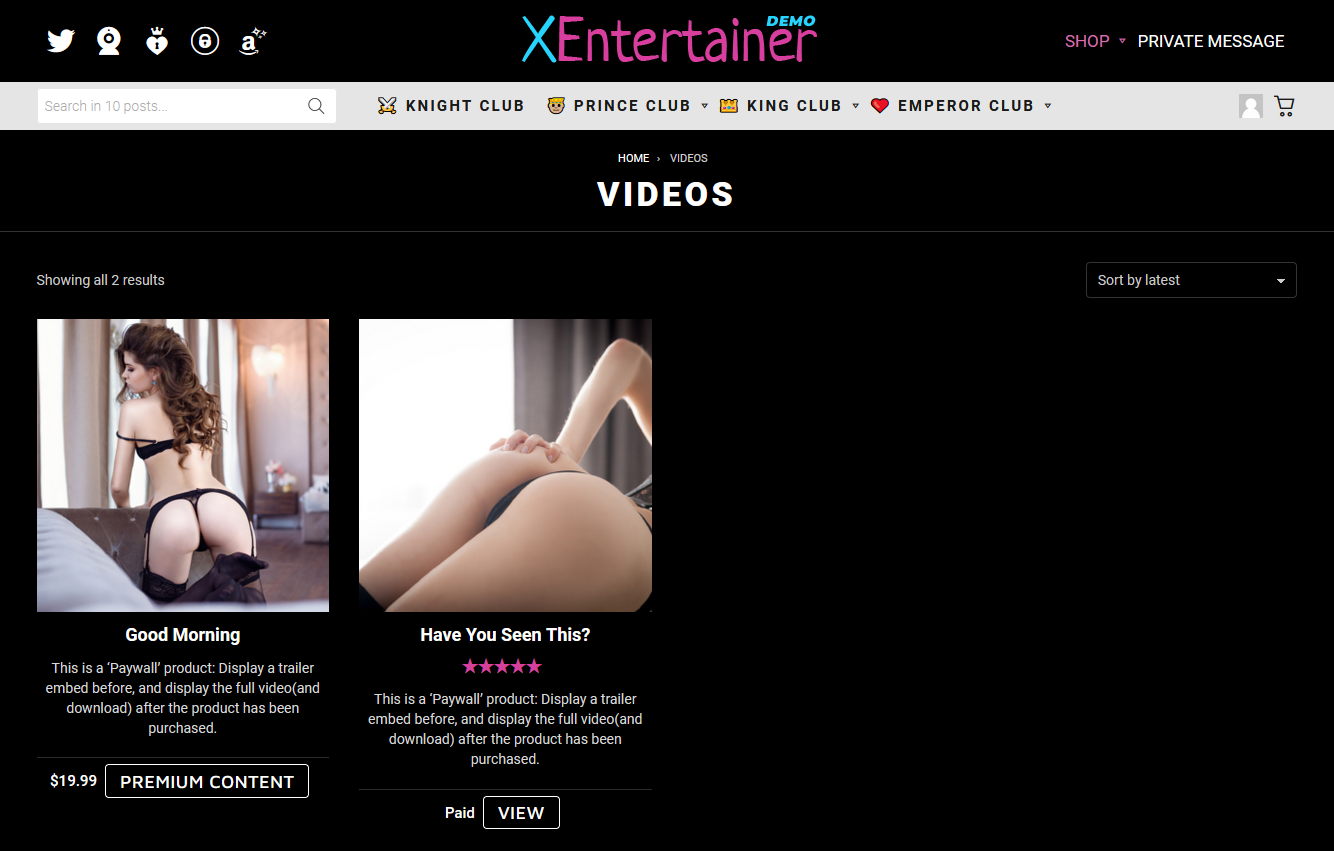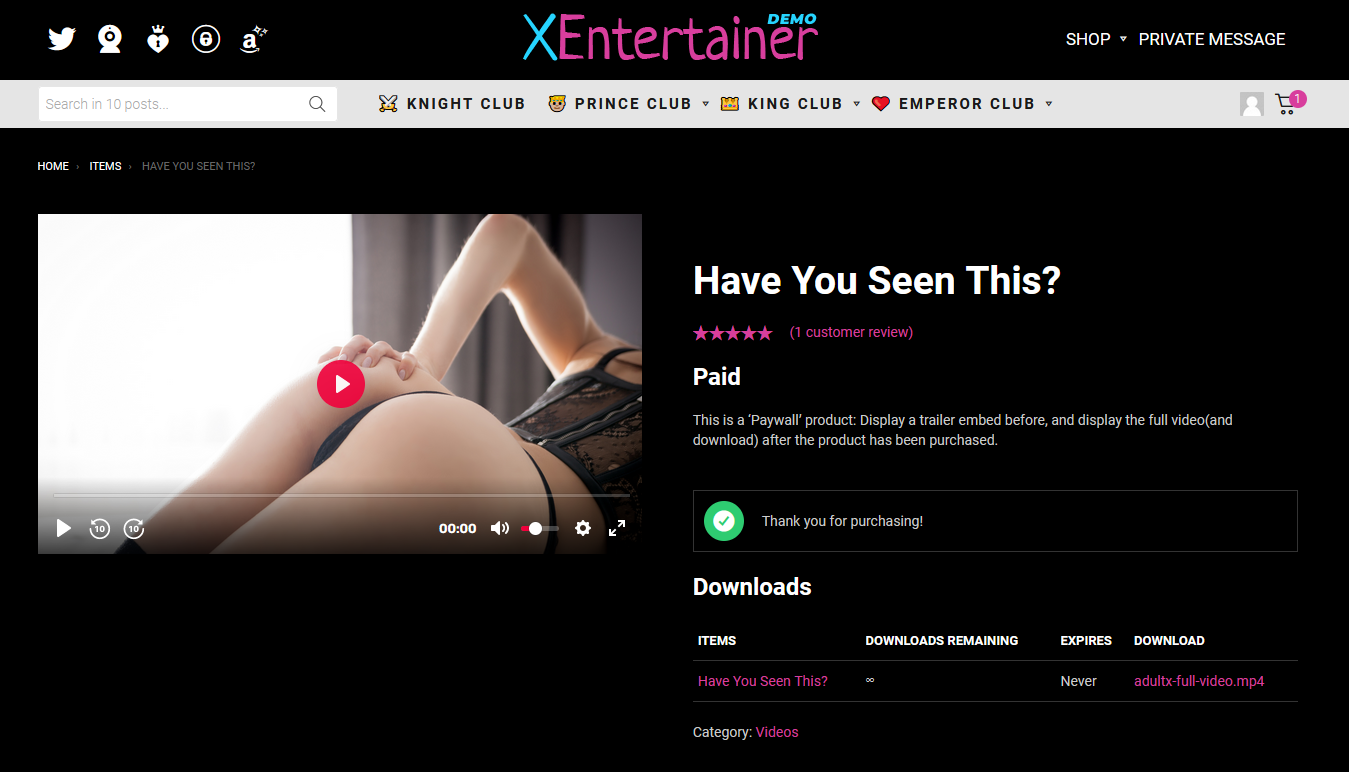 Downloads
It's possible to add a download to the Paywall product in addition to the hidden media embeds.

Account page
A list of purchased Paywall products can be found on the users account page.