Videos
Creating a Video Post
Video posts can be created on the 'edit post' pages. To edit or add a new post, please go to the WP Admin panel › Posts page.
When creating a new post, you will find the following 'post format' options in the menu: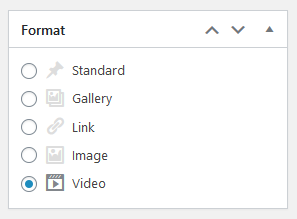 It's recommend to use Bunny Stream for professional video delivery. Videos from your Bunny library can be added by clicking on the orange Bunny button while creating a video post.
Customizer
To customize templates and options universally for video post pages, please go to the Customizer › Posts › Video Posts section.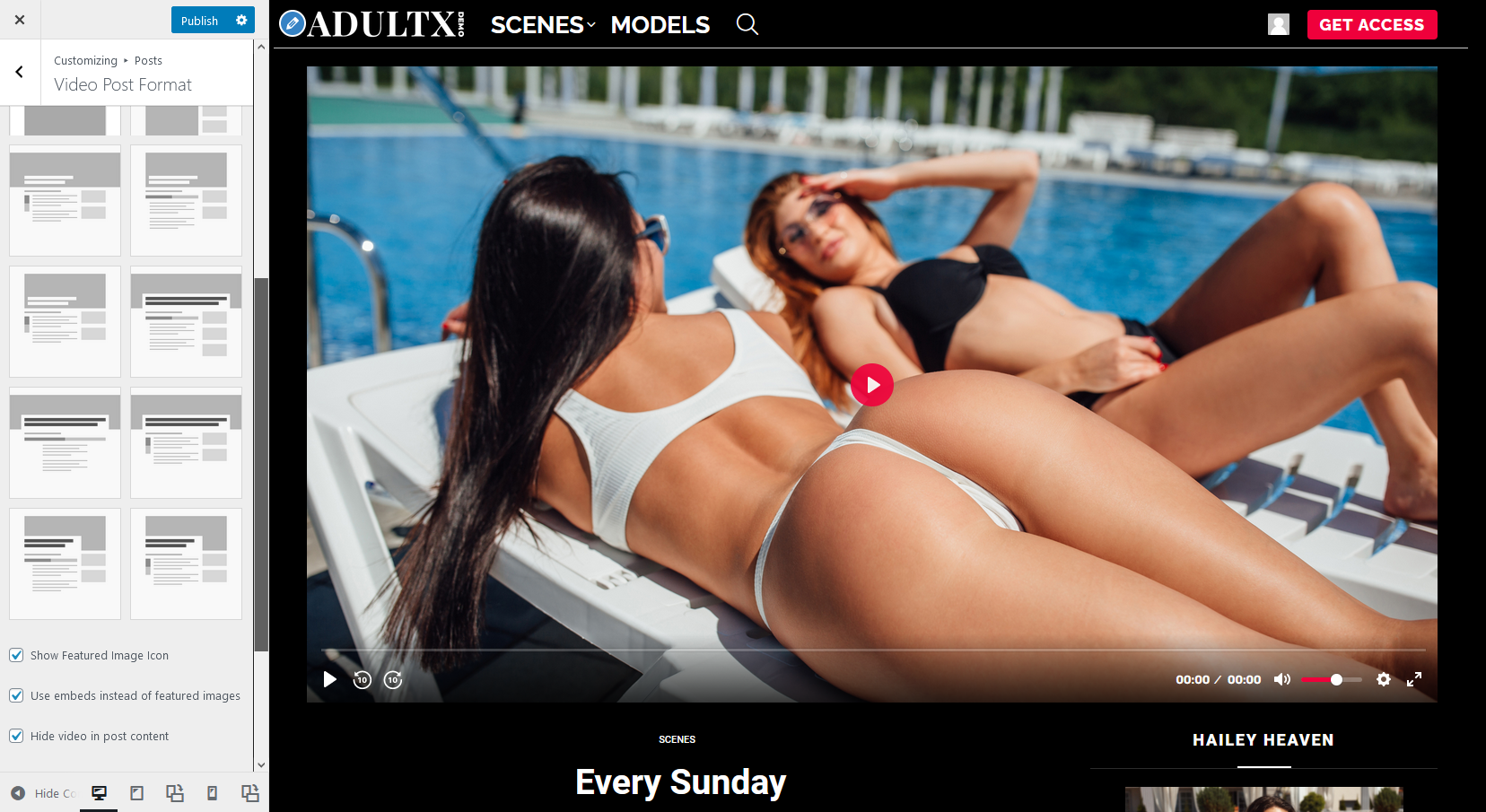 AX-Media
Universal settings for Auto video length and the Video Quality Switcher can be found in the Video section in the WP Admin panel › Settings › AX-Media panel.


When using just a single video quality, the Video Quality Switcher option can be turned off completely.
Video Length

The video length can be displayed for each video post on lists and grid thumbnails.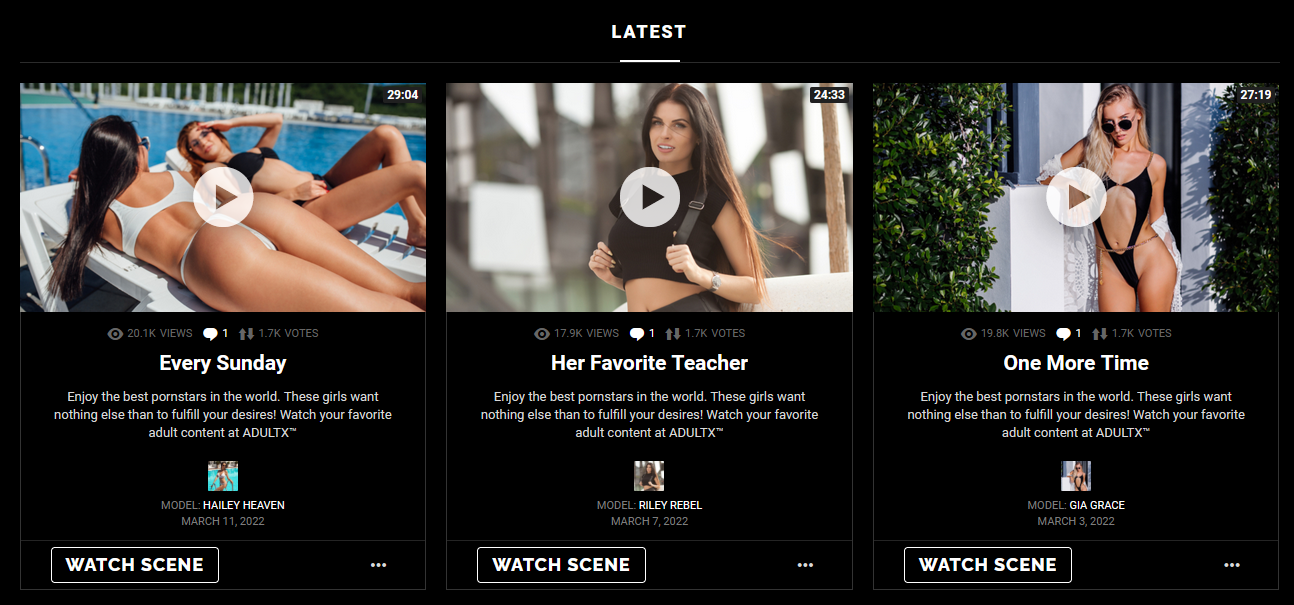 The Manual video length input will always override the auto video length. Video length data from Bunny Stream videos will be fetched automatically.
Auto video length can be enabled in the Video section in the WP Admin panel › Settings › AX-Media panel.

Video URL and Trailer

The Video URL can be added in the post content itself, it will be automatically used as the post's video.
If you would like to display a Trailer URL for non-members, it can be added here in the Video Options section as well.
To learn more about trailers, please see the trailers documentation.